Hi darlins'! It's great to see ya here!
As discussed in my
recent post
, I successfully completed the Whole30 program in January. At the outset, I promised myself a substantially fabulous reward if I managed to pull off a whole month of eating at least 95% paleo. Well I did (see some of my scrumptious paleo eats below) and today I'm sharing how I celebrated this personal victory!
I couldn't think of a better way to share how I treated myself after Whole30 than to link up with
Becky
@ Olives 'n' Wine for
Treat Yourself Tuesday
. I totally share the notion that we should all make time to treat ourselves every day, even in the smallest of ways, and her TYT parties are ever so much fun :)
Celebratory Belgian Waffles...
Breakfast is by far my favorite meal of the day, so what better to break my paleo streak than a breakfast date? On the morning of day 31, we noshed on blueberry & nutella waffles at an adorable teeny-tiny restaurant called Perch.
Alcohol... (Lots of it!)
Specifically, Matt treated me with a bottle of our favorite rare bourbon, I picked up the main ingredients for Tennessee breakfast shots, a bottle of Disaronno and an old favorite, Dogfish Head. Namaste indeed! If you've never tried breakfast shots, I'd definitely recommend them, they taste just like pancakes :))
Recipe: [Tennessee] Breakfast Shots
1/2 shot of Jack Daniels' Tennessee Whiskey mixed with 1/2 shot of butterscotch liquor

(you can use a different whiskey of your choice, but Jack Daniels is what makes them true TN breakfast shots)

Chase the shot of whiskey/butterscotch with orange juice.
Take a bite of bacon!
A new tank top...
This treat is a nod to my ever-growing appreciation for craft beer. I got it in the lemon tri-blend color!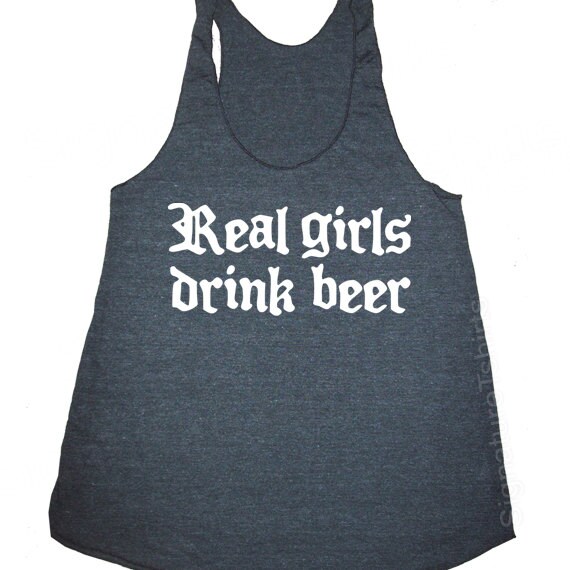 Inventory Liquidation Cuteness from Steinmart...
I was tipped off that a Steinmart around town was liquidating all their inventory (it's being replaced by a Nordstrom Rack, hooray!) so I ventured over there and found some seriously amazing and frivolous practical stuff. A geometric pillow that I love paired with my hand-sewn polka dot pillows, mini ramekins and lots of fun wine & beer-themed napkins!
A jewelry tribute to the south...
A mirrored necklace in the shape of Tennessee (too fabulous NOT to buy). It's still in the process of being made, but I love that Jewel Mint makes sure you know that certain hand-crafted items are worth the wait.
A Foot-Operated Tire Pump for my Bicycle...
My tires have been embarrassingly flat since October, but not anymore! This $10 TJ Maxx find was exactly the kind of treat I was looking for, and now I can't wait for the weather to cooperate so I can get back out there on my bike.
& Another Year of Amazon Prime!
We've had amazon prime for the past year and I can't say how great it is to just know that stuff you buy online will be at your doorstep in two business days max. Something I more recently discovered is that with a prime subscription you get "amazon prime instant" streaming access to not only movies and shows, but some pretty kickass workout videos! I tried out Jillian Michaels' Yoga Meltdown this morning and she totally kicked my out-of-practice yogi butt.
Sources: 1/2/3
Thanks for reading & remember to treat yourself daily, even in the teeny-tiniest ways!
How have you treated yourself lately? Do you use Amazon Prime Instant workout videos?
---------------------------------------------------------------------------------------------------------

Let's Keep in Touch:

Twitter --- SouthernThin
Instagram --- SouthernThin
Pinterest --- SouthernThin
Bloglovin' --- Southern Thintellect