Hi darlins'! It's great to see ya here!
Follow me on Bloglovin'
Who's feeling great today?? I woke up early and got a 3 mile run in before the sun came up, it felt so wonderful just to get my bum out of bed and beat the Nashville heat. Today I'll be sharing food I ate from last Thursday, an unexpectedly paleo kind of day (except for the happy hour libations).
I also have to mention that today's not just wonderful because I ran this morning and it's What-Ate-Wednesday, it's also my golden birthday! 24! ( *Excited Whisper Scream*) Not only that, it's Matt & I's 4-year anniversary as well. Time flies when you're in love!
Enjoy the Eats!
Breakfast:
3 eggs + 1/2 an avocado
Morning Snack
:
a handful of pistachios
Lunch:
1 egg, 1/2 an avocado and a bag of steamed cut green beans
Afternoon Pick-Me-Up:
Dark roast coffee, no creamer
Dinner:
this dish is called the "Hungry Farmer" at one of our favorite local tap houses -- apple slices, almonds, Black Pepper Salami, Finocchiona (dry-aged with fennel) and Smoked Salmon (lox-style)
Dessert:
the Thirsty in my thursday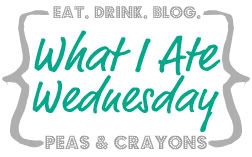 Have a fantastic Wednesday!
108 days until the Nashville Marathon presented by Hard Rock Cafe!